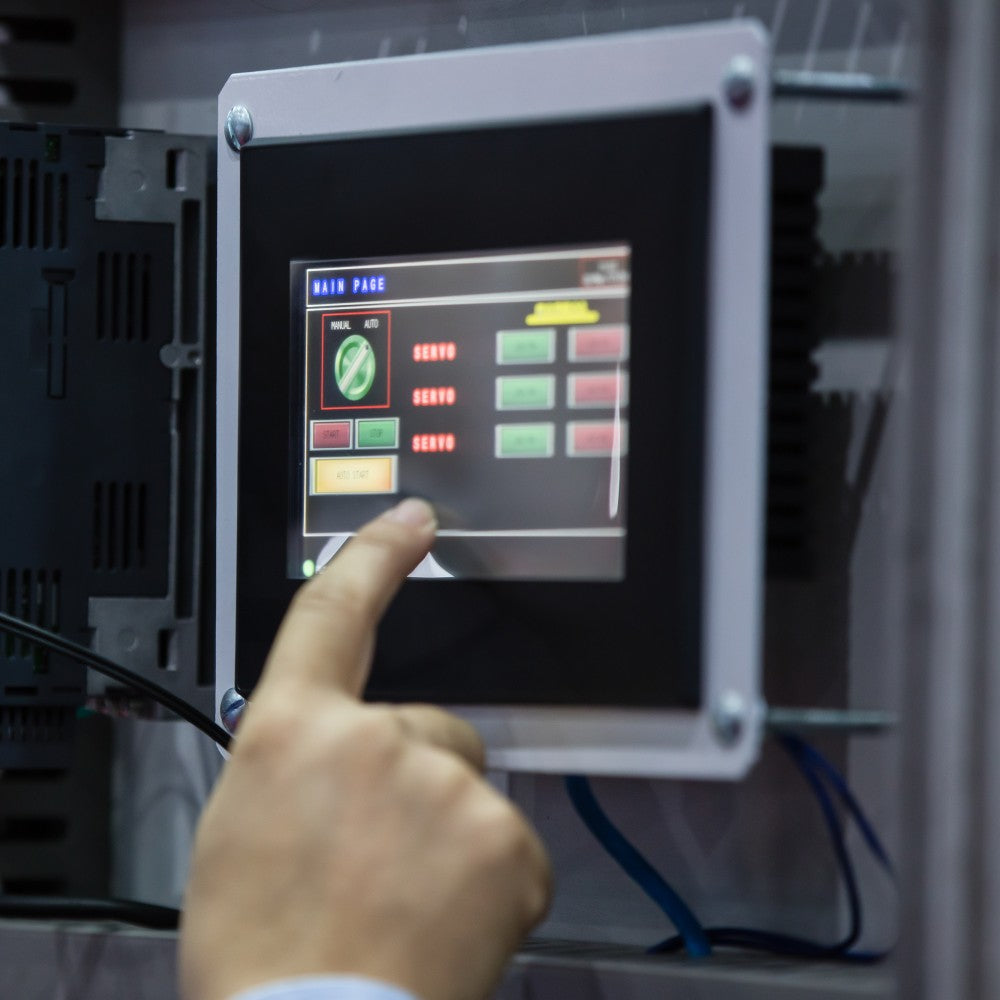 Custom industrial monitor
If you need custom functions or appearance, such as open-framed, panel-mounted, wall-mounted, with or without a touchscreen, with or without a PC, etc, please feel free to contact us. We can design for you for free.
Contact Us
FAQs
What is industrial touch screen monitor?

It's a kind of interactive computer monitor that is designed for harsher environments. Compared with a common office monitor, such a device is more rugged. There are 3 types of core parts for such monitors. They are a touch screen, LCD panel, and control board. All of them need to be industrial-grade.
What type of touchscreen do we use for industrial applications?

There are three types of commonly used touch screens. There are resistive touch screens, capacitive touch screens, and infrared touch screens. The industrial monitor always uses the resistive type and capacitive type because they are ultra-slim, the cost is cheap and it's easy to produce. IR devices have a wide and thick frame. Although its size can be custom, it's mostly used for large screen monitors.

Resistive touch panel and Capacitive touch panel both have their advantages and disadvantages. The resistive panel is more rugged for dust, water, oil, etc, but it only supports single touch. The capacitive panel can support multi-touch points, but it's more sensitive to the environment. If you don't know which one is better for your application, please feel free to contact us.
Industrial touch screen monitor vs common touch screen monitor(commercial grade)

Although both of them are computer display monitors, there are lots of differences between them. For example, some industrial LCD monitors are readable in the daylight, however, you can see nothing from the screen when you place a common monitor in the daylight. Normally, it's not available if you want to use a common monitor for industrial applications for a long time. The followings are some main differences between them.

Industrial Commercial
Size: most are small size 15 inches to 110 inches
Working temperature: -20 – 70 0 - 50
Cost: high low
Display panel: industrial grade LCD panel commercial grade LCD panel
Screen brightness: can reach up to 2500 nits about 200 – 400 nits
Waterproof: Essential for some use environment No need
Why choose WARMERT's industrial display monitor?

WARMERT has designed and produced industrial monitors for more than 10 years. Our own factory is based in China Shenzhen. All our products are designed and produced by ourselves. Compared with our competitors, our advantages on such products are better price, good quality, free design, best services, and others.

WARMERT can provide most kinds of industrial touch screen monitors. Wholesale is very welcome. Because we are the manufacturer, so we can control the cost, quality, lead time, and other factors better. If you need any custom products, please feel free to send a message to us. We will design for free to meet your requirements and you will get a reasonable price and the best services from us.