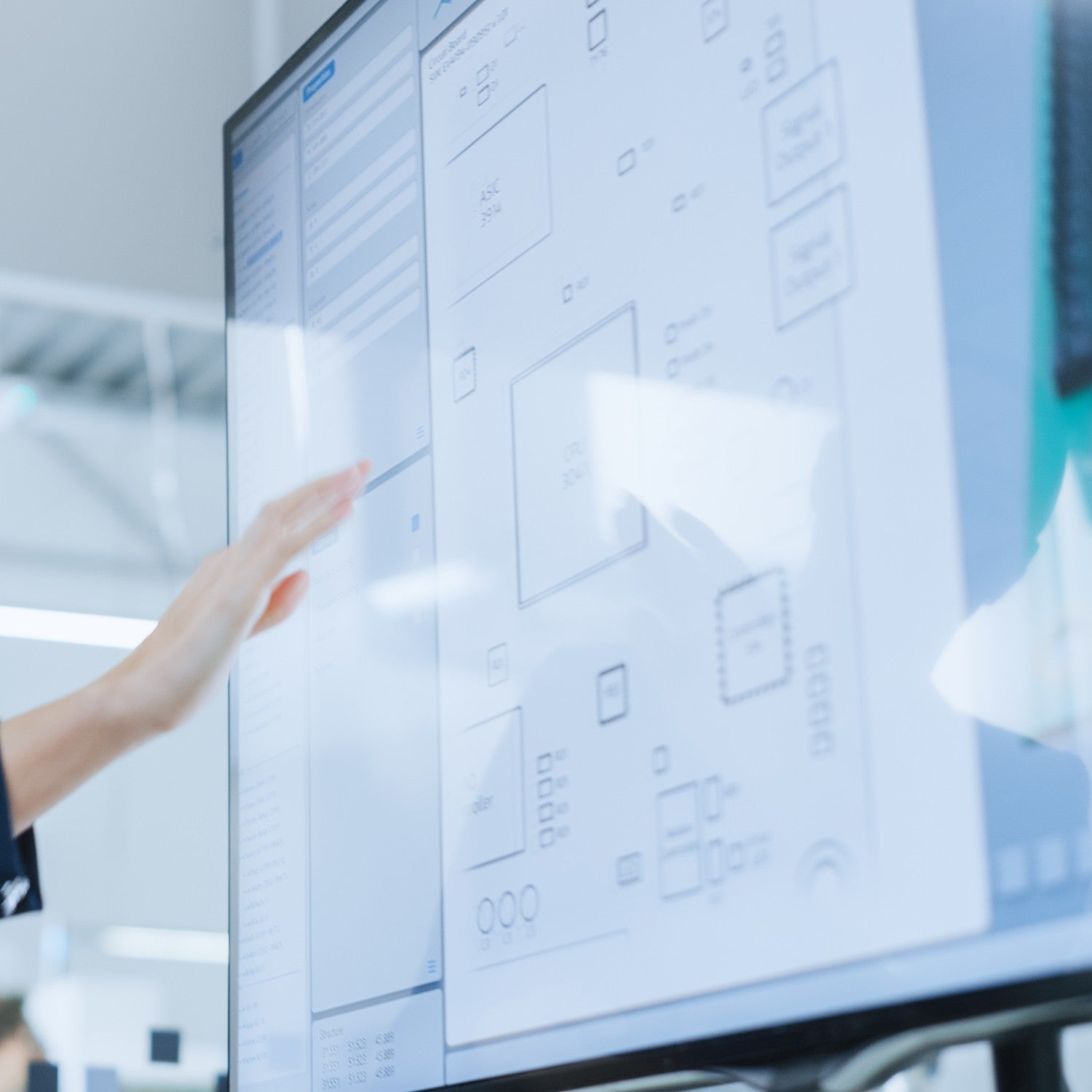 Custom touch screen TV display
If you need custom functions or appearance, such as wall-mounted, open-framed, whiteboard, digital signage, kiosk, with or without a PC, etc, please feel free to contact us. We can design for you for free.
Contact Us
FAQs
Can a TV be a touch screen?

The smart television can be a touch screen. However, the premise is to install a touchscreen overlay in front of the TV. Alternatively, you can purchase a touchscreen TV directly.

A television with a touch screen doesn't mean that you can use your finger or pen to select TV programs or channels. Instead, the touchscreen is specifically for computer applications and does not function with smart tv devices.

That means you can use such a device to watch TV and you need to connect the touch screen to your computer when you want to use the touch screen. In that case, such a device is a computer monitor.
Which screen sizes of touchscreen TVs are commonly used?

The popular screen sizes of such devices are always large, such as 32", 43", 55", 65", etc. Normally, the touch screen TV is not designed for household use. It's mainly used for commercial or other occasions, for instance, classrooms, meeting rooms, and so on. The space of similar occasions is big and there are at least a few viewers. That's why a large screen is essential.
Optional functions of smart touchscreentelevision

From the name of such a device, it's very easy to understand that the basic functions of such a product are a television that you can watch TV and an interactive interface that you can touch. However, its functions are not just these. For the smart TV, an HDMI input port is a very common interface. That means you can use the HDMI cable to connect such a device to your computer to use it as a PC monitor.

Besides these, using different control boards can make the functions of touch screen TVs to be others. For example, when we install a computer motherboard in the back, then it will become an all-in-one computer with an interactive touch screen. Such a product is very useful in the classroom. When changed to another control board, it can also become a kiosk.

If you need a custom product, please feel free to contact us.

What touchscreen do you use?

By default, the touch screen of such a device is infrared. It is plug-and-play and has a USB interface. You just need to plug it into your computer when you need the touch function. One of the most important reasons that the touch screen TV uses an IR touch screen is it's very convenient. You can even buy an IR touch overly and paste it in front of your television by yourself. This does not require any professional knowledge.

One of the disadvantages of IR touch is that it has a frame which the width is about 15 mm. That means the surface of the touchscreen TV can not be 100% flat. If you need a 100% flat surface, then a capacitive touch screen is essential. Please note, the size of a PCAP can not be over 65 inches.

Why WARMERT's touchscreen TV?

At WARMERT, we aim to provide the best display products to our customers. We have many customers who are happy with our products and services. WARMERT has been focused on smart display areas for more than 10 years. We have many engineers with rich experience and our own factory. That's why you can get the best touchscreen TV from us.

1). Best price and quality. Our factory is located in Shenzhen, China. That means we can control our cost, quality, lead time, and service very well.

2). Custom functions and design. If you need the custom touchscreen TV, please no worries. At WARMET, most custom functions and designs are available. We will design for you for free and what you need to do is only send your detailed requirements to us.

3). We use popular brands of television to make such a device, such as LG, Samsung, etc. Normally, we use the famous brand to produce. For the custom products, we also use the screen from popular brands to produce, such as AUO, LG, etc.