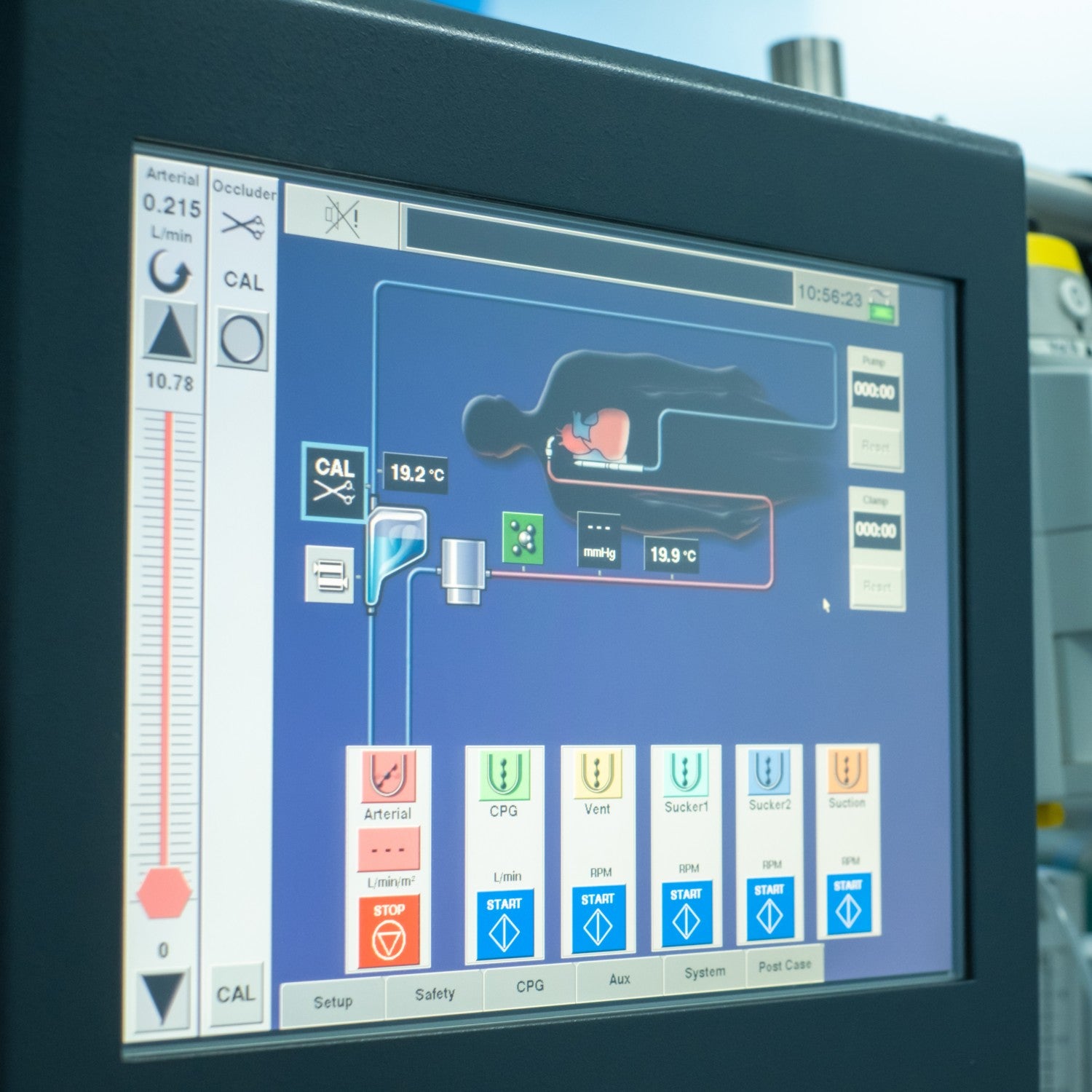 Custom industrial panel PC
If you need custom functions or appearance, such as open-framed, panel-mounted, wall-mounted, with or without a touchscreen, with or without a PC, etc, please feel free to contact us. We can design for you for free.
Contact Us
FAQs
What is a panel PC?

Normally, a panel PC refers to a device that integrates the computing system and flat LCD monitor into a single device. It's a kind of all-in-one computer. In practical applications, it usually also includes a touch screen. As the computer, monitor and touch screen are all industrial grade, it's also called industrial touch screen PC or industrial panel PC.

The panel PC is designed to provide the display solution for the toughest automation challenges in manufacturing, processing, and fabrication environments. The fanless cooling system makes such a device to be reliable and much quieter than a common PC. The high screen brightness makes it available to use such devices under sunlight.

The industrial touch screen provides a solution for HMI (human/machine interface), kiosks, industrial control, health care, etc. The rugged enclosure and flat surface make it to be very reliable and convenient to meet your requirements.

What's the modular design industrial touch screen panel PC?

The modular industrial touch screen panel PC means the monitor screen and the computer are independent devices. Such design enables easy customization and simplified upgrades while reducing maintenance costs.

When a component is broken or requires maintenance, you only need to replace the corresponding part, not the entire product. For example, the LCD panel previously used on the industrial touch screen panel PC has been discontinued, and you need to replace it with a new model. In that case, you only need to replace the LCD panel, and other parts can continue to be used.

Our embedded industrial box PCs have plenty of built-in I/O connections making them an ideal solution for industrial automation applications. According to your applications, you can pair them with different industrial monitors.

Not only the modular device but also the rugged all-in-one panel computer is also available. Rich product lines give full freedom to customers to choose the best solutions for their applications. As a professional manufacturer, various screen sizes and a compact, fully integrated enclosure are available.

What's the mounting method of your panel PC?

By default, the mounting method of our industrial all-in-one panel PC is panel mount. Panel mount solutions release more freedom to the customers to design the other parts of their machines or equipment.

Apart from panel mount, open-frame mount, and custom-frame mount are also available. If you have special requirements, please feel free to send them to us. We can design for you for free.

Is the sunlight-readable industrial panel PC available?

It's nearly impossible to read the content displayed on the screen if it is not bright enough. You need a bright industrial touchscreen PC if you want to use it outdoors or under sunlight. Our products are designed to solve such problems perfectly.

We not only have products that can be used indoors but also bright touchscreen panel PCs that are readable under sunlight. The rugged industrial touch screen is also available. The screen brightness of our products can reach up to 2500 nits. For many panels, we have the ability to change the screen brightness by ourselves.

Is the waterproof industrial touch screen PC available?

Yes. The waterproof industrial touch screen computers are designed for outdoor applications or indoor humid environments, such as car wash shops, food processing factories, Marine equipment, etc. For similar applications, you can choose our waterproof all-in-one PC or the embedded industrial box PC with a waterproof industrial monitor.

The IP rating (Ingress Protection rating refers to how resistant a device is against solids and water) of our products can be from IP65 to IP69. The higher the IP rating the better the waterproof function.