WARMERT
Available screen sizes: 30-inch, 49.3-inch, and 55-inch

Total digital signage solution: Take your signage to the next level with video clips, images, news, apps, and much more.

Easy content management: Content Management Software will be sent to you for free. Manage your content remotely, with intuitive software and free training available.

Full customer support: Full training and support are available for this all-in-one, easy-to-use digital signage solution.

The perfect solution: Suitable for SMBs through to larger corporations, with uses across menu boards, internal communications, advertising, building directory, information boards, retail signage and so much more!
For more similar sets, please click the following link:  transparent OLED monitor
Best Price

Best Quality

Fast Delivery
View full details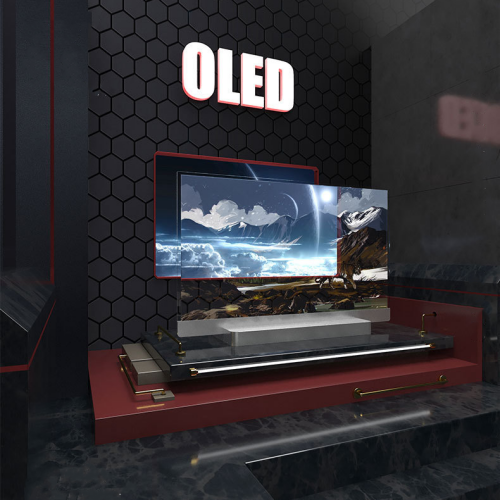 Product information
Technical details

30-inch:
Resolution: 1366×768
Screen size: 676x387 mm
Screen brightness: 350 / 135 cd/m2
Transparent Ratio: 43%

49.3-inch:
Resolution: 1920x540
Screen size: 1218x357mm
Screen brightness: 400 / 150 cd/m2
Transparent Ratio: 40%

55-inch:
Resolution: 1920x1080
Screen size: 1221x699mm
Screen brightness: 400 / 150 cd/m2
Transparent Ratio: 40%

Brightness viewing angle: 178°
Backlight: None (pixels self-luminous)
Refresh rate: 120Hz

Wireless configuration
WiFi: Dual frequency 2.4GHz/5GHz
Bluetooth: Support Bluetooth 5.0
Infrared: support

RAM: 1G/2G/4G
ROM: 8G/16G/32G
Touch screen: Optional
Camera: Optional
TF card: Max 128G
Microphone: Optional

Built-in player: built-in Mi-Player player
Support RM, FLV, MOV, AVI, MKV, TS, MP4 and other mainstream formats
Video decoding: support MPEG1/2/4, H.264, H.265, etc.

Speaker
Speaker input power: 2×8W,

Power supply and operating environment
Voltage: 100~240V
Working temperature: 0℃~40℃
Storage temperature: -15℃~45℃
Mechanical drawing

Please contact us to get the free mechanical drawing.
Customization

For the custom project, please no worries, we can design for free.
Touch screen

Optional. Capacitive touch screen or infrared touch screen.
Warranty

1 year. For extending the warranty, please contact us